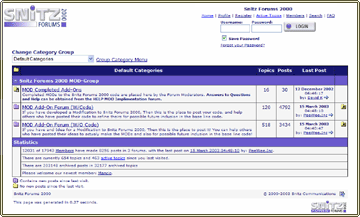 The Snitz Forums 2000 Community is an ever growing group of developers and friends that enjoy working together and learning from each other's experiences in programming. There is also a growing group of people that just like to talk and make friends.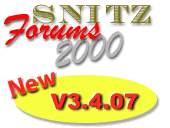 Version 3.4.07 has been downloaded 64414 times since it was released on March 16, 2009.

But it can of course also be that you just came here to download the latest version. Then go straight to the download page:

Need help figuring out what this forum can do for you, and you haven't been able to find your answers in the FAQ or Specifications/Download pages? Visit the support forums and ask specific questions about what you need to know!

Come on in and check/test out the forums, and meet some new friends while you're at it!